Rachel D. Specht (formerly DeMattio) is thrilled to bring Vitality Acupuncture to Rockaway and Chester NJ, after previously establishing herself at The Acupuncture Center of New Jersey in Morristown. Her calm, professional manner is well balanced with her warmth and grace and she has created a dedicated following of patients. Rachel graduated from the Pacific College of Oriental Medicine in New York at the top of her class with a Master's of Science in Traditional Oriental Medicine. Rachel is a graduate of Fordham University with a Bachelor's Degree in Communications and Journalism. She is licensed to practice acupuncture in the State of New Jersey and is nationally certified in herbal medicine and acupuncture by the National Certification for Acupuncture and Oriental Medicine.
Rachel's journey into the world of acupuncture began at a very young age, thanks to her mother's passion for finding alternative, natural ways to wellness and healing for the family. From a young age, Rachel was exposed to Acupuncture and Chinese Medicine, Reiki and other non-traditional healing modalities. Her own desire to learn this medicine ignited after receiving her B.A. in Journalism. It was a moment of "instant knowing" that led her to the realization that her path in life was to become a healer.
Rachel is proficient in treating all conditions and disorders and supporting her patients to optimal wellness. Some of her specialties and interests are treating chronic pain, infertility and hormonal related conditions. She is also certified in Constitutional Facial Rejuvenation by Mary Elizabeth Wakefield. Her acupuncture style is gentle and rhythmic while her demeanor is calm and encouraging. Her ultimate  goal is to teach patients how they can be well and stay well, and to empower them to maintain a positive outlook throughout their journey to a healthier and happier self. Now the mother of twin toddlers named Josephina and Wyatt, she is happily situated in her personal and professional life, where she strives to bring out the best in her patients and herself on a physical and spiritual level.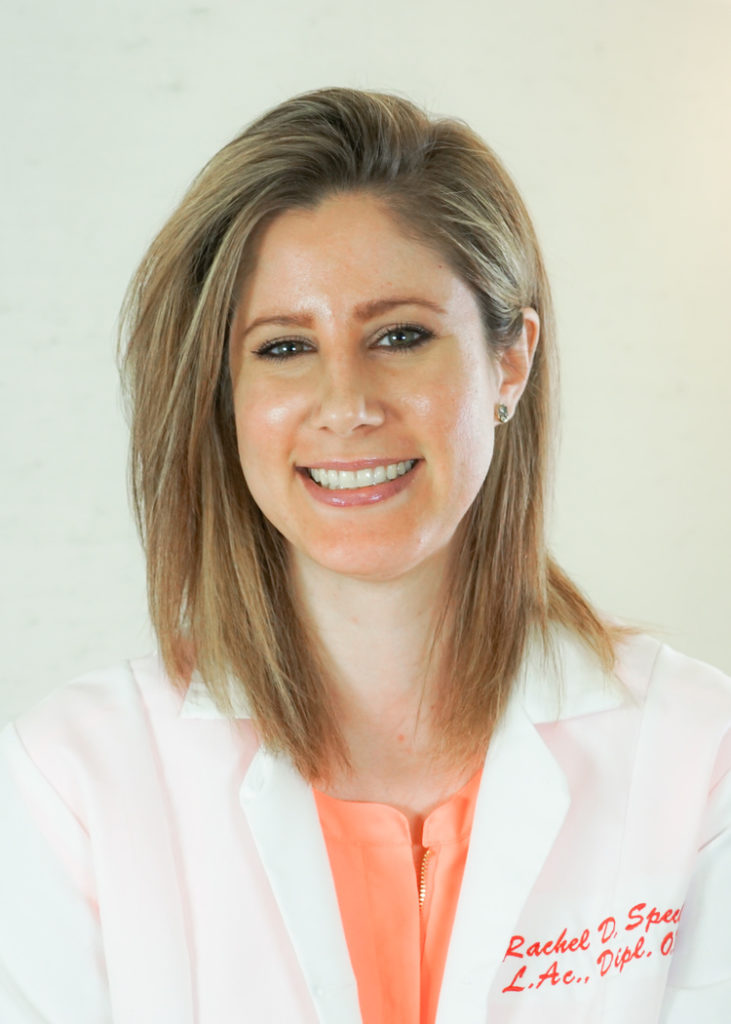 I've been toying with the idea of incorporating essential oils into my acupuncture practice for years. However, I found the idea daunting and a little scary to be honest. Why scary? Because I've actually had patients come into my office with second degree burns on their skin from improperly applying the oils! One patient even ended up in the hospital for two weeks because of her injuries from an oil called Heliochrysm.
It has taken me what feels like a lifetime to understand that what I put into my mouth really and truly effects how I feel emotionally and physically. Our bodies are not equipped to withstand constant abuse and neglect, thinking that they will always be able to bounce back on their own. Most importantly, our livers are what end up suffering the most.
Your stomach hurts, there's pain and bloating in your abdomen after you eat anything with gluten, you feel foggy headed and you're lacking energy. Focusing at work has become a chore because of the haze that's clouding your mind. You're anxious, depressed and sleepless, but your doctor has run every test that he knows of and the results keep coming back negative.
"From my very first visit with Rachel, she made me feel secure and offered helpful advice. Rachel has taught me many things about improving my health. I love that Rachel can treat so many of my complaints in one session, leaving me totally relaxed, rejuvenated and all the while improving my overall health. If you're considering acupuncture for a specific ailment or just for relaxation, try it. You won't regret it." – Katie
Click Book Now to schedule your appointment online today.